According to the Bureau of Justice Statistics, the incidences of identity theft rise every year. You hear stories of phone scams and warnings about protecting your passwords, but good old-fashioned stealing continues to rank as a top method of identity theft.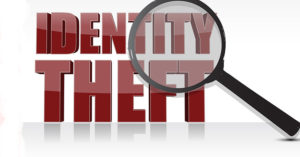 Dumpster-diving thieves look for credit card and bank account statements, medical bills, tax documents and other papers containing personal information. It's relatively easy for a savvy thief to access your accounts and personal information with very little personal information.
The damage from identity theft can be severe, and it take months or even years to recover from the impact. Your credit score can be ruined, your bank accounts drained, and your good name tarnished. Victims of identity theft have been accused of crimes committed by someone using their name and personal information, making it more important now than ever before to be diligent with personal and confidential information. If you aren't shredding and destroying documents with identifying information, you could be putting yourself at considerable risk.
InfoSafe Shredding is a locally-owned and operated business that safely shreds documents for personal documents at your own home. Our mobile trucks are equipped with a closed shredding system that completely and securely shreds your documents into dime-sized pieces. Your documents are placed in bins that are emptied into the mobile truck, eliminating the need of our handlers to come in contact with your documents.
For further peace of mind, you may watch the entire process through a witness window to ensure that all of your documents are thoroughly destroyed.
You can never be too careful when it comes to protecting your identity and the best way to do that is through careful protection of your sensitive information. The start of Fall feels like a good time to purge your home of unnecessary clutter, including papers and documents, as we prepare to hunker down indoors for the Winter. InfoSafe Shredding will come to your home and safely destroy your personal documents. Call us today to learn more about our residential shredding services.